Webinar – Nurturing Your Holistic Wellbeing: The Psychosocial Impacts of Living with a Chronic Illness
Date: Wednesday May 12, 2021
Time: 5PM (Eastern Time)
Speaker: Nikki Stiver, MSW, RSW – Social Worker with the Leukemia/BMT Program of BC
This presentation will cover:
Introduction to psycho-social aspects of living with a chronic disease
7 Dimensions of Wellbeing -mental, social, financial, physical, occupational, environmental and cultural/spiritual
➤ Discussion of how each dimension of wellbeing is impacted from acute and chronic effects from bone marrow failure diseases as well as the pandemic
➤ Tips, strategies and resources for each dimension of wellbeing to increase:
➢ Self-awareness
➢ Self-care
➢ Self-management (including self-advocacy)
To register:
Complete the form below; or
email info@aamac.ca; or
call 1-888-840-0039.
ABOUT THE SPEAKER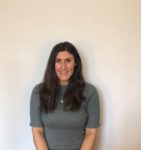 Nikki holds a Master degree in Social Work, in addition to a Post-Graduate Certificate in Workplace Wellness and Health Promotion, and a Bachelor's of Arts degree in Psychology with a minor in Family and Child Studies. She currently works as a Registered Social Worker, in the daycare unit of the Leukemia and Bone Marrow Transplant Program of BC. Before joining the LBMT program, Nikki worked for an employee and family assistance program first as a Health Promotion Specialist creating customized psycho-education workshops for various companies and organizations, and then as a mental health clinician providing individual and crisis counselling services to those across the country. Her clinical and research interests surround promoting holistic wellbeing and patient empowerment, preventing mental health concerns, and raising awareness about support services especially for those living with a chronic illness.
Nikki moved to Vancouver, BC from Guelph, ON last year and in her spare time she enjoys spending time outdoors, specifically hiking, bicycling, yoga and running
Register
Please fill out the form below to register for the meeting.