Webinar – January 29th, 2020
Time: 3pm – 4pm  (EASTERN TIME)
Speaker: Dawn Richards, PhD,
Director of Patient and Public Engagement,
Clinical Trials Ontario
Topic: The Basics about Clinical Trials
ABOUT THE SPEAKER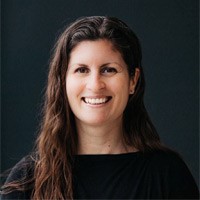 Dawn Richards, PhD, is the founder of Five02 Labs Inc., and Director of Patient and Public Engagement at Clinical Trials Ontario. With a PhD (Analytical Chemistry) from the University of Alberta, and experience in a variety of roles during the past 15 years, it is her diagnosis with rheumatoid arthritis ten years ago that instigated a journey to combine her passion for science with making the most of her diagnosis. In her role at CTO, Dawn is charged with executing on CTO's strategic pillar of patient and public engagement.
As a patient advocate and volunteer, Dawn is Vice President of the Canadian Arthritis Patient Alliance, a Research Ambassador for the Institute of Musculoskeletal Health and Arthritis (of the Canadian Institutes for Health Research), and a member of The BMJ's Patient Panel Reviewers, and was the first Patient Advisor of the Canadian Medical Association's Wait Time Alliance. She advocates for arthritis awareness, access to treatment, the inclusion of patients in decision-making and as research collaborators, and the importance of research.
PLEASE NOTE: PRE-REGISTRATION IS REQUIRED
To register email info@aamac.ca or call 1-888-840-0039 or complete the form below.  Log in details will then be emailed to you
Register
Please fill out the form below to register for the meeting.