Vancouver Patient Support meeting – IN-PERSON
Date: April 15, 2023
Time: 8:30AM to 1:15PM
Venue: Holiday Inn Express Vancouver-Metrotown (Burnaby) – Capiliano Room
4405 Central Blvd, Burnaby, BC V5H 4M3
Speakers:
Dr. Heather Leitch – Iron Overload
Dr. Wendy Davis – Overview of MDS – New Treatment Options
Dr Tom Nevill – PNH
To register:
Complete the form below; or
email info@aamac.ca; or
call 1-888-840-0039
ABOUT THE SPEAKERS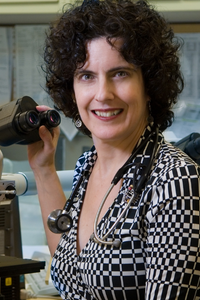 Dr. Heather Leitch completed a PhD in microbiology (leukemia stem cell research) at UBC in 1992. She graduated from medical school at UBC in 1995, trained in internal medicine at UBC, and completed a hematology fellowship at McGill University in 2000, where she also completed course requirements toward a master's degree in epidemiology and biostatistics. She completed post-fellowship training with the Lymphoma Tumour Group at the B.C. Cancer Agency in 2002, and currently holds the position of Clinical Associate Professor at UBC. Dr. Leitch has been a member of the hematology/oncology group at St. Paul's Hospital since 2004, and actively participates in research projects and clinical trials with a focus on hematological malignancies. Recent publications co-authored by Dr. Leitch have focused on the treatment of iron overload in patients with myelodysplastic syndromes (MDS) and other acquired bone marrow failure syndromes; HIV-associated lymphoma; monoclonal B-cell lymphocytosis; and relapsed/refractory myeloma, MDS, and lymphoma.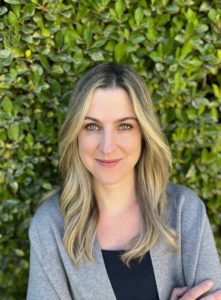 Dr. Wendy Davis is a senior Hematology fellow at the University of British Columbia, where she is completing additional training in the area of myeloid diseases. She has Bachelor of Science degree in Biology with a focus Cell Biology & Genetics, and a Master of Science degree in Health Care and Epidemiology, both from the University of British Columbia. She completed medical school training and Internal Medicine residency at the University of British Columbia.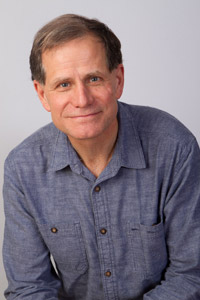 Dr. Thomas Nevill, MD, FRCPC
Dr. Nevill was born in London, Ontario and received his MD from the University of Toronto in 1983.  He did his Internal Medicine and Hematology training at Dalhousie University in Halifax, Nova Scotia before completing a Leukemia/BMT Fellowship in Vancouver.  He became the Director of the first BMT Program in Atlantic Canada in 1991 before returning to the University of British Columbia in 1996, where he is a Clinical Professor in the Division of Hematology.  He is on Active Staff at both the Vancouver General Hospital and the BC Cancer Agency and in 2006 assumed the role of Clinical Director of the Leukemia/BMT Program of British Columbia.  He maintains a research interest in myelodysplastic syndrome and post-transplantation graft-versus-host disease and established specialized clinics for patients with these conditions in 2008. He is the Past President of the Canadian Hematology Society, is on the Scientific Advisory Committee of the Canadian Blood Services and has done grant reviews for the NCIC, CIHR and the MRC (UK).
Selected representative articles include:
Nevill TJ, Barnett MJ, Klingemann H-G, Reece DE, Shepherd JD & Phillips GL. Regimen-related toxicity of a busulfan-cyclophosphamide conditioning regimen in 70 patients undergoing allogeneic bone marrow transplantation.  J Clin Oncol 9: 1224-1232, 1991.
Nevill TJ, Shepherd JD, Reece DE, Barnett MJ, Nantel SH, Klingemann H-G & Phillips GL. Treatment of myelodysplastic syndrome with busulfan-cyclophosphamide conditioning followed by allogeneic BMT.  Bone Marrow Transplant 10: 445-450, 1992.
Nevill TJ, Fung HC, Shepherd JD, Horsman DE, Nantel SH, Klingemann H-G, Forrest DL, Toze CL, Sutherland HJ, Hogge DE, Naiman SC, Le A, Brockington DA & Barnett MJ. Cytogenetic abnormalities in primary myelodsyplastic syndrome are highly predictive of outcome after allogeneic bone marrow transplantation.  Blood 92: 1910-1917, 1998.
McCaul KG, Nevill TJ, Barnett MJ, Toze CL, Currie CJ, Sutherland HJ, Conneally EA, Shepherd JD, Nantel SH, Hogge DE & Klingemann H-G.  Treatment of steroid-resistant acute graft-versus-host disease with rabbit antithymocyte globulin.  J Hematother Stem Cell Res 9: 367-374, 2000.
Seftel MD, Bruyere H, Copland M, Hogge DE, Nantel SH, Shepherd JD, Lavoie JC, Le A, Sutherland HJ, Toze CL & Nevill TJ.  Fulminant tumour lysis syndrome in acute myelogenous leukaemia with inv(16)(p13;q22).  Eur J Haematol 69:193-199, 2002.
Metayer C, Curtis RE, Vose J, Sobocinski KA, Horowitz MM, Bhatia S, Fay JW, Freytes CO, Goldstein SC, Herzig RH, Keating A, Miller CB, Nevill TJ, Pecora AL. Rizzo JD, Williams SF, Li CY, Travis LB & Weisdorf DJ.  Myelodysplastic syndrome and acute myeloid leukemia after autotransplantation for lymphoma: a multicenter case-control study.  Blood 101:2015-2023, 2003.
Johny A, Song KW, Nantel SH, Lavoie JC, Toze, CL, Hogge DE, Forrest DL, Sutherland HJ, Le A, Nitta JY, Barnett MJ, Smith CA, Shepherd JD & Nevill TJ.  Early SCT for refractory acute leukemia after salvage therapy with high-dose etoposide and cyclophosphamide.  Biol Blood Marrow Transplant 12:480-489, 2006.
Nevill TJ, Hogge DE, Toze CL, Nantel SH, Power MM, Abou Mourad YR, Song KW, Lavoie JC, Forrest DL, Barnett MJ, Shepherd JD, Nitta JY, Wong S, Sutherland HJ & Smith CA.  Predictors of outcome following myeloablative allo-SCT for therapy-related MDS and AML.  Bone Marrow Transplant 42:659-666, 2008.
Nevill TJ, Shepherd JD, Sutherland HJ, Abou Mourad YR, Lavoie JC, Barnett MJ, Nantel SH, Toze CL, Hogge DE, Forrest DL, Song KW, Power MM, Nitta JY, Dai Y & Smith CA.  IPSS poor-risk karyotype as a predictor of outcome for patients with myelodysplastic syndromes following myeloablative stem cell transplantation.  Biol Blood Marrow Transplant 15:205-213, 2009.
Register
Please fill out the form below to register for the meeting.