Toronto Patient Support Meeting – IN-PERSON
Date: April 22, 2023
Time: 9AM – 1PM
Venue:  Novotel Toronto — North York  –Stage Door Room
3 Park Home Avenue, Toronto, Ontario M2N 6L3
(Hwy 401 & Sheppard Avenue close to North York Central Station on TTC Line 1)
Speakers:
Dr Monika Oliver (PNH & AA)
Dr Karen Yee (MDS)
To register:
Complete the form below; or
email info@aamac.ca; or
call 1-888-840-0039
ABOUT THE SPEAKERS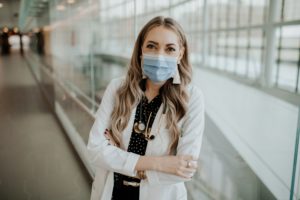 Dr. Oliver received her MD from the Cumming School of Medicine in Calgary, Alberta. She then completed both her Internal Medicine residency and Hematology Fellowship in her hometown of Edmonton at the University of Alberta. Her clinical interests include thrombotic microangiopathies and complement mediated disorders, with a particular emphasis on PNH. She also has a keen interest in the area of apheresis with a focus on quality improvement. She was the 2021 recipient of the Marshall Eliuk Fellowship Award in Hematology which she utilized to complete a clinical fellowship in complement disorders and apheresis at the University Health Network in Toronto. She has since returned to Alberta and assumed the position of staff Hematologist and clinical lecturer with a cross appointment as Apheresis co-lead in the division of Hematology at the University of Alberta Hospital.
Karen Yee, MD,F.R.C.P.C. is an associate professor and clinician investigator at the University of Toronto Division of Medical Oncology and Hematology.
She was site lead a few years ago but not anymore. She is principal investigator or co-investigator for a number of investigator-initiated, industry-sponsored, and National Cancer Institute-sponsored cancer clinical trials at the Princess Margaret Cancer Centre.
Register
Please fill out the form below to register for the meeting.