MDS Presentation
Date: February 9, 2023
Time: 11 AM (ET)
Speaker: Dr Dina Khalaf
To register:
Complete the form below; or
email info@aamac.ca; or
call 1-888-840-0039
ABOUT THE SPEAKER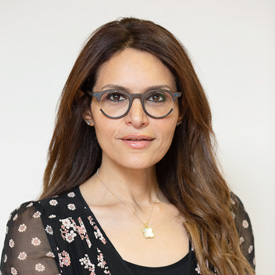 Dr. Dina Khalaf, MBBCh, MSC, is a Hematologist at the Juravinski Cancer Centre. She holds a faculty staff position as an Assistant Professor in the Department of Oncology at McMaster University. Dr. Khalaf completed an Internal Medicine fellowship at University Health Network, Toronto, followed by a Malignant Hematology Fellowship at Princess Margaret Hospital.
Her practice focuses on myeloid malignancies and stem cell transplant, and she has a special interest in clinical education. She also has an active role in Clinical Research, with special interest in frailty assessment in elderly patients with AML, hereditary myeloid conditions, she also has a role as a Primary Investigator in MDS and AML clinical trials
Register
Please fill out the form below to register for the meeting.