Managing Day to Day with AA
Date: September 20, 2022
Time: 2:00 p.m. (Eastern Time)
Speaker: Grace Christou, MSc, MD, FRCPC
Hematologist, Leukemia Program
Division of Hematology, The Ottawa Hospital
Clinician Investigator, Clinical Epidemiology Program
Ottawa Hospital Research Institute
Assistant professor of Medicine, University of Ottawa
To register:
Complete the form below; or
email info@aamac.ca; or
call 1-888-840-0039
ABOUT THE SPEAKER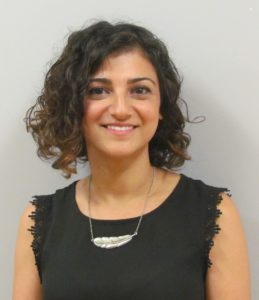 Dr. Christou is a malignant hematologist, member of the Leukemia Program at The Ottawa Hospital. She is a graduate of Queen's University School of Medicine (2010) and holds a Master of Science Degree in Biochemistry from the University of Ottawa (2004). She completed residency training in Internal Medicine and Hematology at the University of Ottawa followed by a sub-specialty fellowship in Leukemia and Stem Cell Transplant. She recently completed a Master of Science Degree in Epidemiology and Public Health. Dr. Christou's research interests are in methods for engaging patients in research and patient-centered care delivery in the field of hematologic malignancies.
Register
Please fill out the form below to register for the meeting.