Blood Safety in Canada
Please note: This will be a live webinar ONLY.  It will NOT be  recorded.
Date: Tuesday, May 31 2022
Time: 6 pm to 7:30 pm (ET)
Speaker:
Aditi Khandelwal MSc MDCM FRCPC
Medical Officer
Medical, Laboratory & Stem Cell Services
Lecturer, Department of Medicine, University of Toronto
Objectives:
Safety of blood
Emerging pathogens
Current testing
Post donation monitoring
Q&A
ABOUT THE SPEAKER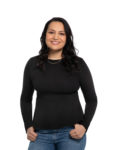 Dr. Aditi Khandelwal is a Medical Officer at Canadian Blood Services, a Hematologist, Transfusion physician and a Lecturer at University of Toronto. She also completed her Masters of Science in Systems Leadership and Innovation from Dalla Lana School of Public Health at UofT. Her work focuses on maintaining transfusion safety and donor health, enhancing blood system accessibility, and improving utilization of blood products.
To register:
Complete the form below; or
email info@aamac.ca; or
call 1-888-840-0039
Register
Please fill out the form below to register for the meeting.